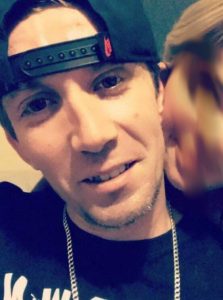 Charles "CJ" J Madden is another one of the lanky douche bag brigade in the Philly Proud Boys, but he actually resides in NJ. He seems to have involved himself in an organizing role within the group, hanging out with other organizers like Zach Rehl and Aaron Wolkind. He seems to fancy himself as part of the brains of the operation, while lacking in many brains himself. He also has a 3rd degree, sporting a prominent Proud Boy Tattoo on his right arm.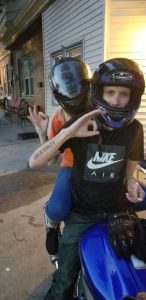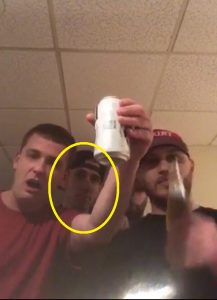 He also maintains a street presence, showing up to their November 17th rally and showing up with other Proud Boys to defend Candace Owens in April.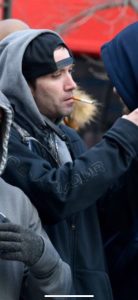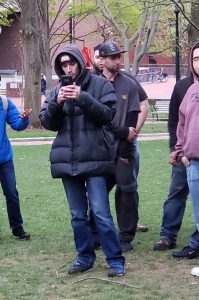 His most important role within the organization though seems to be getting drunk and running his mouth to people his brothers probably wouldn't be happy about him running his mouth to. Your words found their way down to me CJ, I don't know if you thought you were playing 5-D Chess, but I'm under the impression you're just a lonely loser with unfulfilling relationships. We decided to blur the face of your girlfriend because word is she disapproves with your affiliation with the sad boys.