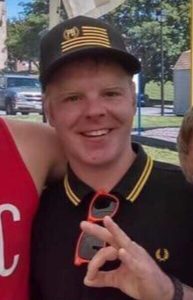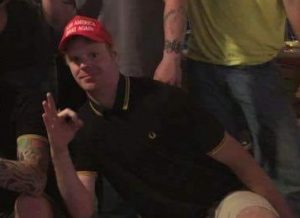 John David Williams was another early and prominent adherent to the group, who appeared to have developed a very close friendship with president Stephen Hartley. He can be seen sporting Proud Boy gear later in 2017, along with several other interactions with Hartley.
He too seemed to have an obsession with Far-Right personalities and celebrities. He can be seen posing Milo Yiannapoulous here.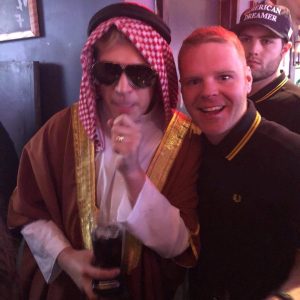 John also attended the exclusive Boat Party with Hartley, where he too bumped shoulders with Milo and Gavin McInnes.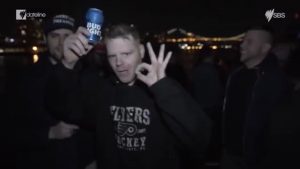 John seems to have almost a fanatical obsession with the Proud Boys and Proud Boy culture. He also runs a webshow/facebook group called Under Review with John and Mark, which acts as a front for Philadelphia Proud Boys to chat. The fact that advertisements for the show have the hashtag #ProudBoy makes the veil pretty thin. He also rallied behind the cause of notorious Islamophobe Tommy Robinson- with that and his obsession with another prominent Islamophobe, Milo, it can be presumed that John does not think very highly of Muslims.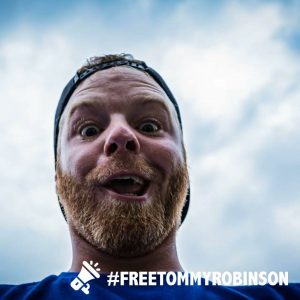 He stopped into Philly for their rally on November 17th, where organizers tried to publicly deny the presence of Proud Boys.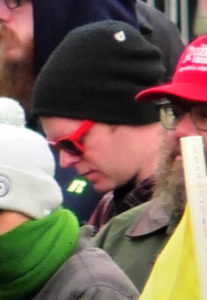 He also is an admin for the facebook group "Under Review", with other Proud Boys Mark Tucci and Thomas Savasta. More on that under Mark, but the group is essentially just a front for the Philadelphia Proud Boys and their allies.
His last known place of employment was at a 3M plant, most likely the one in Newark Delaware. He seems to be into easycore/metalcore/pop-punk music and may be seen at shows of that nature in the area.