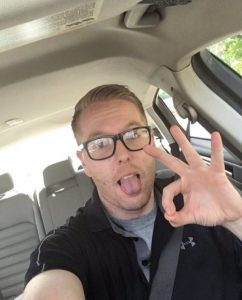 Michael McGuigan does not appear to have any contact or direct connection with the other Philadelphia Proud Boys, but he is happy to claim the title, even going so far as putting it on his cap when he graduated from Temple University. Regardless of if he is formally a member of the organization or not, even poser Proud Boys get it.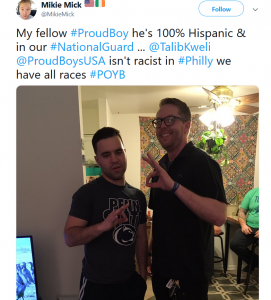 He actively runs a temple sports fan twitter, where he declares himself an authority on Temple sports. This gives him a platform to voice his 'expert opinion' – perhaps we should let anyone else who tries to give him a platform know what he's really about.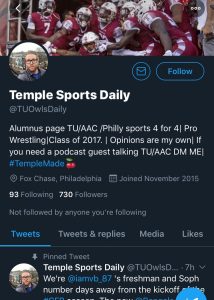 Perhaps an alarming trend is that several of the Proud Boys, members of a hate group, are involved in people-oriented careers- It's frightening that those who are working with vulnerable people may have their views poisoned with far-right prejudice. Can they really be trusted to administer unbiased and empathetic care? It is unknown of McGuigan has found a job in his field yet, but he graduated with a Bachelor of Social Work.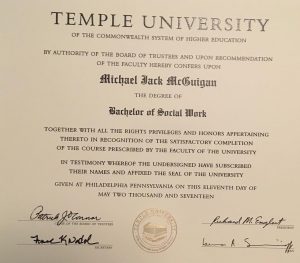 He was last known to work at A & O Recovery Services.