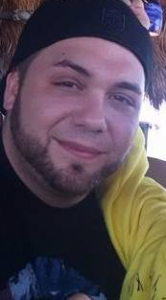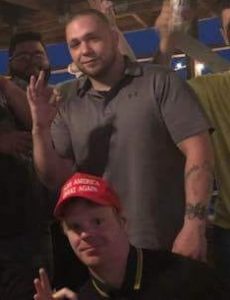 Sonny Sullivan d.o.b 06/27/1988, Sullivan's history with the Philadelphia Proud Boys and far right organizing essentially mirror those of Zach Rehl. Sonny is something of Zach's right-hand man, he is also an admin on Sports, Beer, and Politics. He is an ex-marine just like Zach and has been seen by his side since they both began to rear their heads.
He too has a convenient flyer, also prepared for the November 17th rally.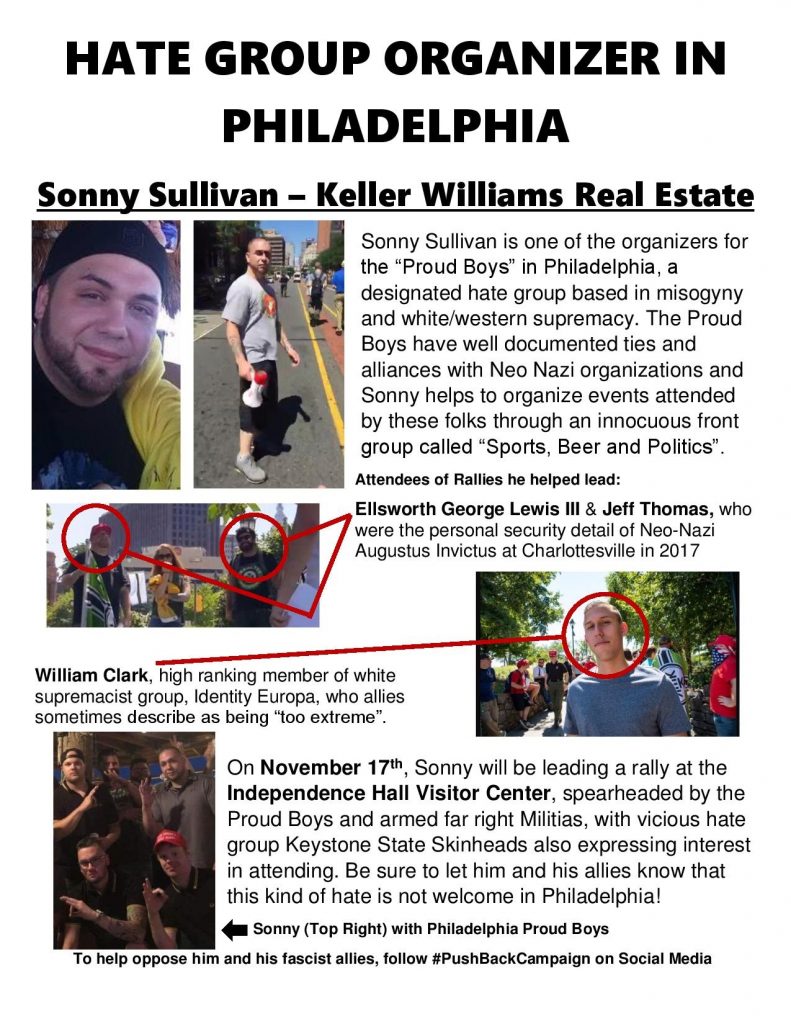 He can be seen here leading the July 2nd Rally that Zach organized, megaphone in hand.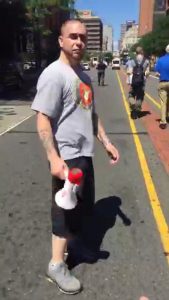 He spent the rest of the night buddying up with those aforementioned Alt-Knights, going out drinking with them, where he was particularly violent after being confronted by anti-fascists shortly afterward.
He can also be seen here standing alongside good friend Zach with SPCL designated hardcore Islamophobic hate group ACT for America.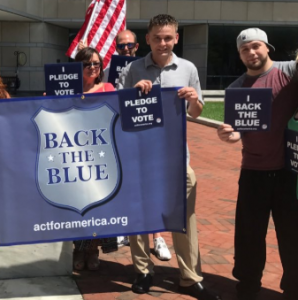 He eventually fell in with the Philly Proud Boys Crew, perhaps seeing new life in Philadelphia's alt-right after his friends in the Alt-Knights fizzled out. It's likely he latched onto this group around the same time as Zach Rehl, likely the summer of 2018. These are his primary allegiances now. He had a key role in organizing the Nov. 17th rally in Philadelphia alongside Zach Rehl and could be seen in attendance.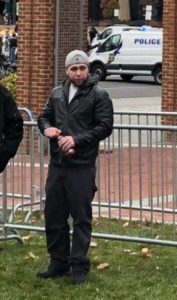 His main avenue for organizing and interacting with the far right however, is through the facebook page Sports, Beer and Politics. Using the clearly antisemitic nickname "Sheckel Steinberg", he shares all variety of memes espousing Islamophobia and xenophobia and all sorts of other far right bigoted bullshit. He is also here sharing content from Roosh V, one of the most despicable scumbags in the world who advocates for legalized rape..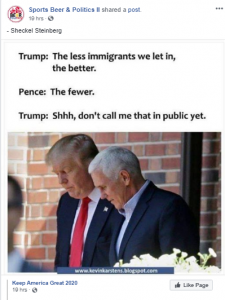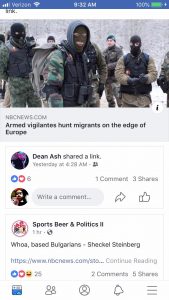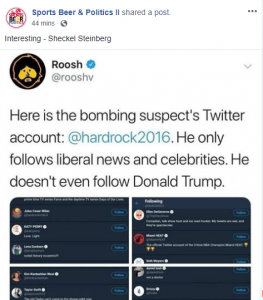 Sonny's last known workplace was with Keller Williams Real Estate in Bucks county, in their Bensalem office. While they have yet to release an official statement, all signs point to sonny being terminated after he was outed. Searching his real estate license #, RS304398, reveals that his license is currently inactive.
                                                  CRIMINAL HISTORY
https://ujsportal.pacourts.us/DocketSheets/CourtSummaryReport.ashx?docketNumber=CP-51-CR-0009509-2016&dnh=8TN%2bC2JWYQk3V8sddmUBkg%3d%3d
His last known address was 2809 Nestling Rd Philadelphia PA, 19154.
We recently received an anonymous tip that Sonny is working jevs @home northeast philly taking care of the elderly, maybe call the human resource manager Angel Phone: (267) 298-1325 and confirm this. Ask them why they have a dangerous alt-right organizer and proud boy working there taking care of the elderly people.