Remember, Gritty is always watching.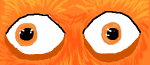 **DISCLAIMER**
The information provided on this site is public domain, no addresses, phone numbers or personal information such as vehicles tags will be listed on this site for more details email Admin@phillyproudboys.com
Our web hosts are not responsible for information posted on this site nor are we violating any laws, all images and details were collected from social media and falls under public domain laws.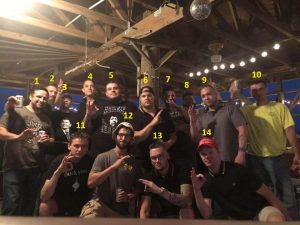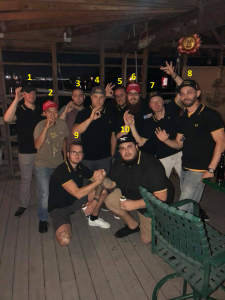 Philadelphia's chapter of the Proud Boys has existed since mid-2017, though they have for the most part tried to remain out of the public eye and off the radar. Their attempts to hide however, have been decidedly ineffective.
So what is the point of exposing a group with no real public presence or visible effect on the world? The real question one should be asking is why wait until this group has caused harm to act? The Proud Boys on a national level have very clear intentions and are responsible for a rash of violent incidents across the country, like gang beatings in New York, and Portland. They are founded on carefully coded white supremacist and misogynist rhetoric, bigotry that makes them rotten to the core and often flares up among individual members despite PR efforts by the group as a whole to simply appear as conservatives. By willingly accepting the name and associations of the Proud Boys, this Philadelphia chapter has made their intentions clear. They have seen what the group has done across the country and decided that they too wish to be a part of that. They have made their clear and conscious decision, a decision that makes their state of mind and eventual goals apparent, and they should be responded to accordingly. Why wait until they've committed violence?
The first mentions of this chapter were in the spring of 2017, when prospective members began to organize on reddit. Among the initial organizers were president Stephen Hartley and vice president Tom Moerman, who began mentioning their membership on social media around this time. The group steadily gained numbers behind the scenes throughout 2017 and into 2018. Almost all of their activity up to this point was social in nature, consisting mostly of drinking outings and outdoors activities like rafting or boating. During this time, members like John Williams and Stephen Hartley cavorted with prolific national personalities in the far right like Gavin McInnes, Milo Yiannopoulous, and Sal Cipolla, attending national Proud Boy events like parties in New York, or their music festival, West Fest.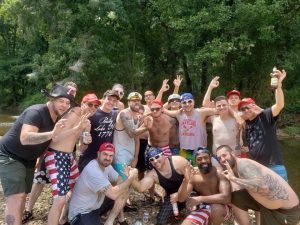 They began to intersect with other portions of the Philadelphia Far Right, namely the group Sports, Beer, & Politics (On facebook, Sports, Beer & Politics II), led by Zach Rehl and Sonny Sullivan. Sports, Beer, and Politics and their connections to other Far Right groups has been outlined before http://archive.is/8CIpg. Zach and Sonny first began to appear as known members of the main chapter of the Philadelphia Proud Boys in the Summer of 2018, though how long they had interacted before this is unknown. It should be noted that another group, the Fraternal Order of Alt-Knights, was active in Philadelphia and is considered an offshoot of the Proud Boys. Members of this group organized closely with Sports, Beer, and Politics in 2017 and provided the personal security detail of Neo Nazi Augustus Invictus in Charlottesville. The Alt-Knights have not been very active in quite some time and their associations with the main group that refers to itself as the "Philadelphia Proud Boys" is unknown.
For the Philadelphia Proud Boys, their public debut was at the "We the People Rally" in Philadelphia, on November 17th, 2018. Zach Rehl, one of the members, was one of the main organizers of this event and welcomed Proud Boys both local and national, with open arms. While Proud Boys initially openly pledged allegiance to this event, they quickly backpedaled after the negative press that came out after a weekend of violent incidents and arrests in New York and Portland. They were instructed not to show up in their distinct uniform of Black and Gold Fred Perrys, and not to appear in any organizational capacity, but just as "patriots". The still referred to themselves as Proud Boys in the security organizing chat leading up to the event though. Such duplicitous behavior is a trademark of organizer Zach Rehl. Indeed many of them showed up to the rally on the 17th, thinking they could disguise themselves in Plain Clothes. Several of them are seen together at a cigar bar after the rally, some of them apparently having changed into their Proud Boy uniforms. After a concerted doxing campaign on twitter, many of them panicked and went quiet and it seems the ranks were shuffled a bit. Zach Rehl would attempt to organize several fascist rallies in the Northeast, with a rogues gallery of boomer militias, meathead goons like Alan Swinney, and hardcore fascists like American Guard. All of these events fell through due to a mix of infighting and extreme incompetence on the part of everyone involved. Nonetheless, small crews of Philly Proud Boys would show up to various events in Philly later in the spring, with a contingent of them showing up to harass protesters outside a speech by Candace Owens at UPenn, and another group of them showing up to an anti-abortion rally. Most recently, Thomas Savasta seems to be rising through the ranks, even attending a national event where the Proud Boys declared a defamation lawsuit against the SPLC. Their most recent appearance was at Philadelphia pride- ostensibly for the purpose of participating with their gay members and appearing nice and liberal and tolerant. Of course, this is all a trick of optic's sake- don't be fooled. They are still working with the same base material of a group founded in bigotry, no matter how much they try to deny it. A polished turd is still a turd.
This attempt to manifest publicly was alarming and set in motion a concerted effort to root out and expose the members of this group, as a counter to their attempts to remain out of the spotlight. They will be dragged into it. Knowing who is organizing this group and who is involved in it allows us to defend our communities from any violence they may commit or invite in the future.
In general, their ranks seem to be drawn from men in their late 20s-early 40s, with most of these 'boys' being in their mid 30's (Imagine calling yourself a 'Proud Boy' at that age… absolutely pitiful). Almost all have an inclination towards right-libertarian politics. This chapter appears to be much more optics conscious than other chapters, trying to maintain a sanitized image free of overt bigotry. This is done to the point of even being regarded as "liberal" by other members of the far right across the country. Indeed they only let their bigoted views loose in settings they believe are private or unwatched, or under different names. They love to play the game of plausible deniability, watching their tongues carefully to try and prove they aren't racist. It must be remembered that joining into an organization with White supremacist roots, that is heavily laden with hardcore white supremacists, bolsters their actions and violence, and makes you complicit.
One strain of bigotry that seems to run consistently through the group and on the surface is Islamophobia- considering the massive spike in Islamophobic violence since Trump got elected, it is reasonable to assume that this group is a danger to Muslims in Philadelphia. Many of them seem to be drawn from the Pop Punk/Metalcore/Easycore/Metal fandoms and people who actively participate in those are warned to keep an eye out for them.
Please note that addresses given are, as a result of the data collecting method used, not confirmed as entirely true unless there is some form of on the ground evidence that that person resides there.
So who are the known members of the Philadelphia Proud Boys? Some of the key figures have provided a glut of information on their lives and activities, while others are more halfhearted about their dedication to the group and their public image, so of course there is a lot more information on some rather than others.